It is in the same air of tradition and heritage that the Panama hat and cigar are fashioned. Their confluence is no coincidence; both require keen attention to detail and a careful hand. But what is it that so closely brings the two together? Could it be their proximity of origin? Could it be a shared Latin charisma? Whatever the case may be, the cigar and the Panama hat have long had a romantic association.
You've often seen the image: an expert tobacconist on a Cuban plantation, carefully selecting the finest broadleaf while enjoying the solar protection of his Panama hat. It is an image so ubiquitous that one must wonder if it is no more than a romanticized gimmick. The Panama hat has much to do with the Central American sun, however, and could just as easily have been called (and sometimes is) the Havana hat. Its very name, in fact, comes from its popularity among sun-struck builders of the Panama Canal. Long before becoming the oligarch's summer crown, the Panama was recognized as the only suitable hat for those whom the sun pursues.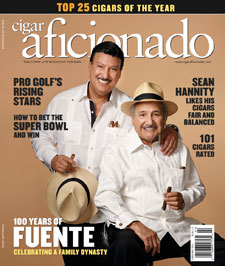 Allow yourself to be swept away to the greenery of a far away, sunlit valley where the sounds of Rumba and the smiles of women encompass, where that Panama hat thrives in its most natural state. It is an experience not at all cliché, but in fact more authentic than any other. The hand-woven straw atop your head has returned full-circle back to the lush tropics of its origin.
Click here for a list of local cigar and pipe retailers that carry Panador products.